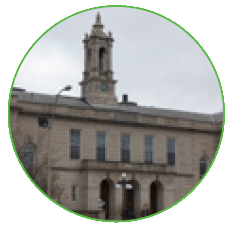 The Town of Arlington, Massachusetts, a leader in financial transparency, decided to overhaul their open checkbook in 2017 in order to provide a better service to constituents. Arlington's new OpenCheck-powered open checkbook was launched in September, 2017, providing significant improvements in several areas:
Easier Searching: less digging for the results that people want
Improved Custom Reporting Capabilities, which were not available in the Town's previous open checkbook
Integration within arlingtonma.gov instead of via a separate portal
Best of all, Arlington's new open checkbook provides a savings to the community of more than $11,000 per year!
"The Town is committed to continually increasing its level of transparency and the Open Checkbook initiative is an example of meeting that commitment. When the opportunity to improve the service and lower the cost came along we seized it."
– Arlington Town Manager, Adam Chapdelaine
Your community can be financially transparent, just like Arlington! Contact us to learn how.