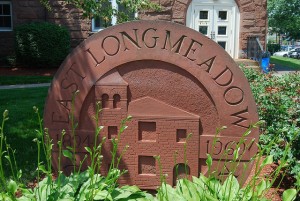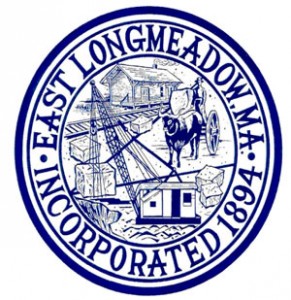 The Town of East Longmeadow, MA has partnered with OpenCheck to launch an Online Open Checkbook to promote financial transparency. The Open Checkbook provides the Town's 15,700+ residents with a detailed view of local spending in a user-friendly searchable format. East Longmeadow is the most recent Massachusetts community to take a leadership role in Open Government initiatives by launching a financial transparency interface. East Longmeadow's Open Checkbook goes a step further than most by balancing detail with simplicity to provide constituents with a truly effective solution.
The East Longmeadow Open Checkbook allows residents to easily search, browse, and filter through all accounts payable expenditures made by the Town. Transactions are presented for high-level analysis by dynamic graphs, and as a check register for full disclosure of each transaction. Records can be searched, filtered and sorted by fund category, department, vendor, expenditure type, fiscal year and date ranges.  Transaction records can be downloaded in CSV, Excel, or tab delimited file formats.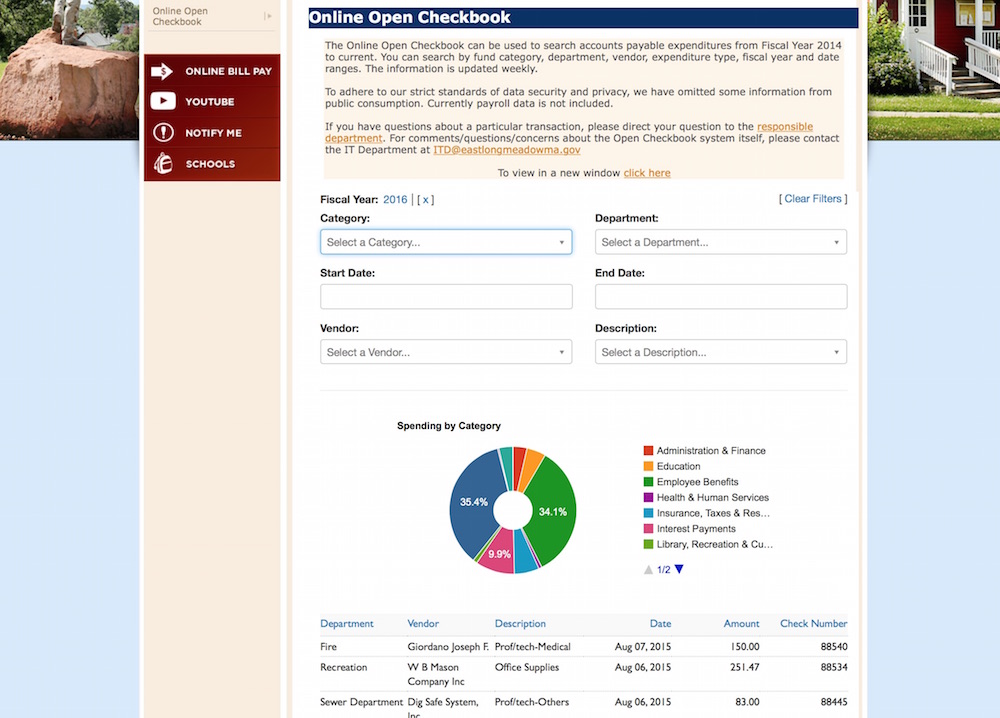 To learn more about how OpenCheck can help your community to achieve financial transparency goals with ease, visit the rest of our website at www.opencheck.net.