Three OpenCheck partner communities in Western Massachusetts are leading by example in local government financial transparency efforts. These early adopters of financial transparency solutions include the City of Chicopee, the City of Northampton and the Town of East Longmeadow. By implementing a user-friendly open checkbook, these communities are providing their constituents with a clear picture of public spending, instilling confidence and trust in financial practices.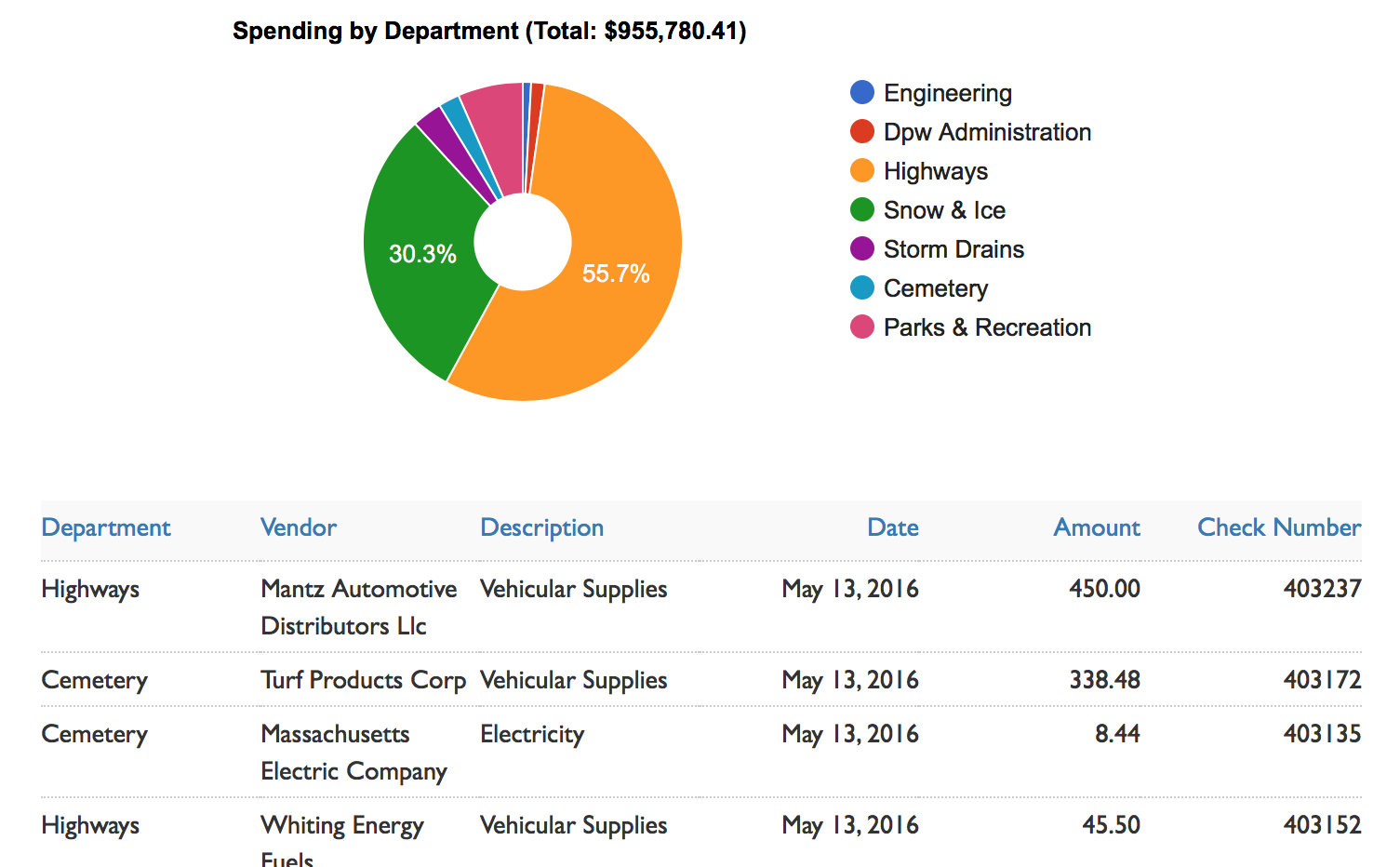 Each of these communities arrived at their open checkbook solution via slightly different routes:
The City of Northampton led the way in 2014, partnering with OpenCheck Co-Founder Michael Olkin to implement a custom solution modeled after the Town of Amherst's custom designed open checkbook. Prior to implementing an open checkbook, the Northampton City Council pushed for better financial transparency and the Northampton MIS Department surveyed the marketplace, finding most solutions to be cost-prohibitive, without truly meeting the City's needs. The solution implemented by Olkin was cost-effective for the City, and made an immediate impact with residents, board members and City staff. Upon the founding of OpenCheck, Northampton was offered the opportunity to upgrade their system to the new OpenCheck system, which was implemented in May, 2015.
The Town of East Longmeadow's Select Board began taking an interest in greater financial transparency in 2014 as a Commonwealth of Massachusetts regionalization grant made it possible for many communities to share in the implementation of a new financial transparency solution. As this regional effort unfolded with the incentive of no up-front implementation costs, it became apparent to Town officials that complexity of this new system, coupled with high annual costs, were factors that made it better to look elsewhere for a financial transparency solution. In June, 2015, the Town of East Longmeadow partnered with OpenCheck to launch an open checkbook, as part of a new transparency initiative.
The City of Chicopee was one of the first communities in Western Massachusetts to launch a financial transparency solution, participating in the Commonwealth of Massachusetts regionalization grant effort for a multi-community open checkbook that launched in March, 2015. After using this solution for several months, and being presented with a very large annual hosting fee invoice, the City of Chicopee chose to make a change, re-launching their open checkbook in March 2016 with a cost-effective OpenCheck solution. The City of Chicopee can now boast of a simpler and more transparent solution, without putting their budget in a bind.
We applaud these communities for their early adoption of simple and cost-effective financial transparency solutions, providing their constituents with the public policy tools that they deserve.